Japan's Largest C2C Marketplace Mercari, Expands Presence in India -Expands GCoE footprint and inaugurates new office-
Aug 28, 2023
INDIA, Bengaluru, August 28, 2023: Mercari Inc., Japan's largest C2C marketplace, today announced the formal opening of its new office for their Global Center of Excellence (GCoE) in Bengaluru, India. The company is taking strategic steps to expand its footprint and bolster its presence in India by doubling its workforce. Mercari, boasts over 22 million active users in Japan, and aims to build a robust ecosystem where value circulates while developing financial and crypto services based on an e-commerce-type platform. Mercari is Japan's largest community-powered marketplace with close to JPY 1 trillion yearly GMV.
The new GCoE in India is located in Vaishnavi Tech Park in Sarjapur. Currently comprising a team of around 40 employees, the GCoE has been instrumental in supporting Mercari's operations in Japan. Working closely with the Japanese development team, which includes members from over 50 countries worldwide, Mercari India fosters an environment of cross-functional teamwork and knowledge-sharing.
The inauguration of the new office was graced by global leaders from Japan, led by Mr Shintaro Yamada, Group CEO, Mr Naoki Aoyagi Senior Vice President of Japan Region, Ms Sayaka Eda, Senior Vice President of Corporate & Chief Financial Officer, Mr Ken Wakasa, VP & Group CTO-Mercari Inc, along with the India Head- Mr Vish Magapu. It was attended by employees, partners, and customers from across the region.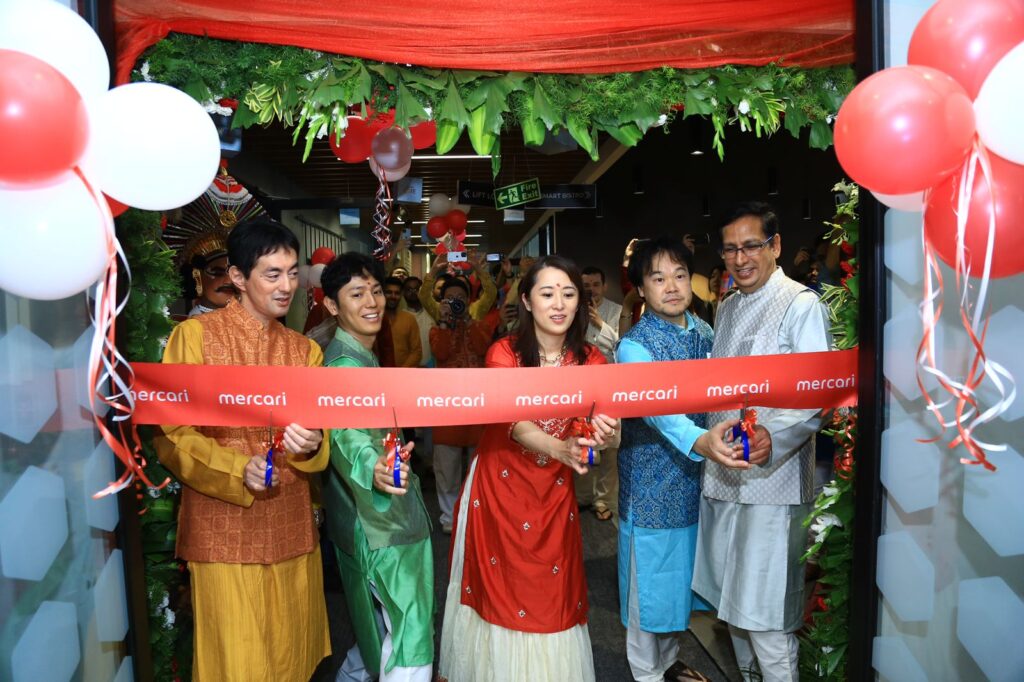 Mr Ken Wakasa, VP & Group CTO-Mercari Inc said "Today marks a remarkable milestone in Mercari's journey as we further expand our footprint in India. The inauguration of our new Center of Excellence underscores Mercari's commitment to nurturing innovation and technical expertise on a global scale. With our growing team of talented professionals in India, we are ideally positioned to drive technological breakthroughs and deliver exceptional experiences to our customers worldwide."
The inauguration of the new office marks a momentous occasion for Mercari India, underscoring the Mercari Group's unwavering commitment to establishing India as its global innovation center. Mercari India has emerged as Mercari Group's first center of excellence in the summer of 2022, driving innovation and technical expertise while bridging the gap between Japan and India. It will double its headcount, with specialized teams focusing on backend, mobile development, infrastructure, and more. These new hires will fortify the company's engineering workforce and also foster diversity and inclusivity within the GCoE. The Center comprises versatile teams specializing in various technical domains, ensuring a holistic approach to technical contributions.
"We are thrilled to commemorate the successful journey of Mercari India's Center of Excellence. Over the past year, our team of highly skilled tech talents has played a pivotal role in driving innovation and enabling Mercari's growth," said Vish Magapu, the Senior Director, and Site Lead of Mercari India. "Our objective is to establish Mercari as a global tech powerhouse by leveraging the potential that India's diverse talent pool offers."
Magapu added, "Mercari strongly believes in India's potential to create new innovations. Our India CoE is committed to developing applications for Mercari Japan reinforcing our dedication to delivering seamless user experiences worldwide."
The new office boasts unique spaces catering to various needs, including areas for large-group communication such as company-wide All Hands meetings, open-door sessions, and offsites; designated project areas for teams to collaborate offline; and comfortable lounge spaces for casual chats, embodying Mercari's vibrant culture.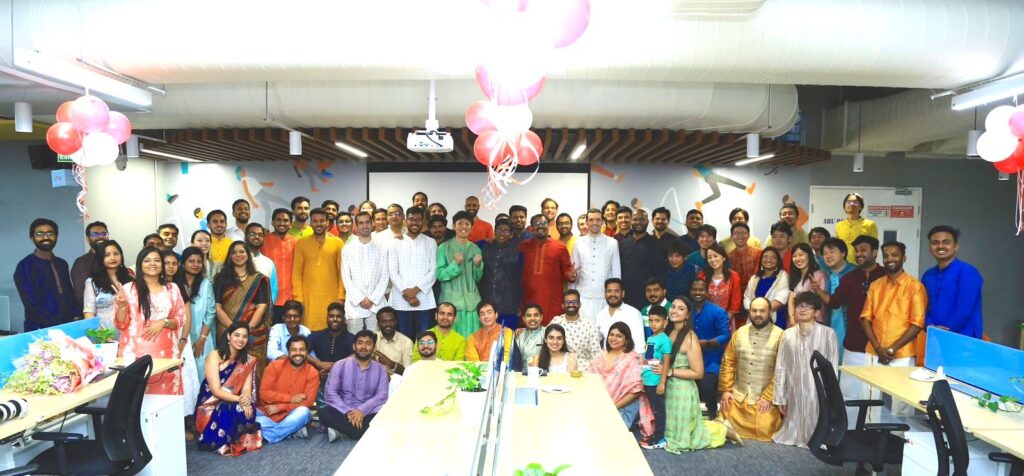 About Mercari
Mercari Group is a Japan-based corporate group operating in both Japan and the US under a mission of "Circulate all forms of value to unleash the potential in all people." Mercari Group operates several businesses. The first is Mercari, Japan's largest marketplace app allowing anyone to enjoy easily buying and selling items from their smartphone. Additionally, the Group offers Merpay, a simple, entirely in-app payment service, and Mercari Shops, an e-commerce platform for businesses. Most recently, the Group also established its crypto asset and blockchain business Mercoin.