Introduction: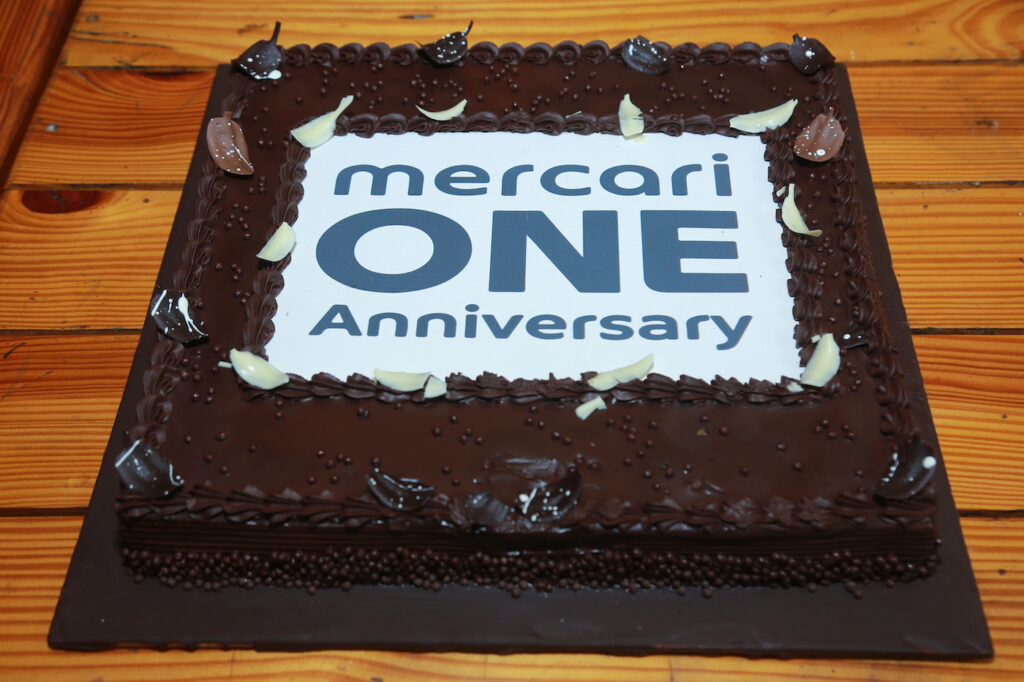 Hi! I'm Smriti Singhal, HR/Talent Acquisition Coordinator. A year filled with growth, achievements, and camaraderie! One year ago, Mercari India embarked on a journey with a vision to redefine success in the tech industry. Fast forward to today, and the team has not only achieved remarkable milestones but also fostered a culture of collaboration, innovation, and inclusivity. To mark this significant milestone, Mercari India organized a memorable 1 Year Completion Offsite, filled with reflections, acknowledgments, team bonding, and fun. In this blog, we take you through the highlights of this unforgettable celebration.
All Hands Meeting: Reflecting on the past, Embracing the future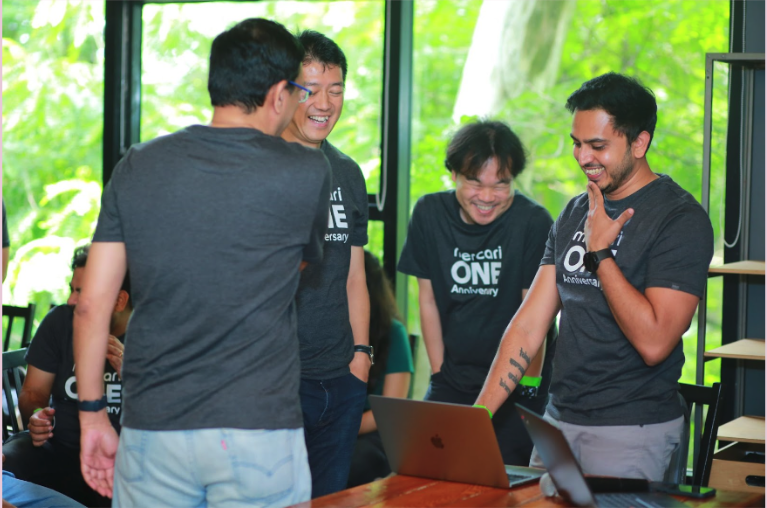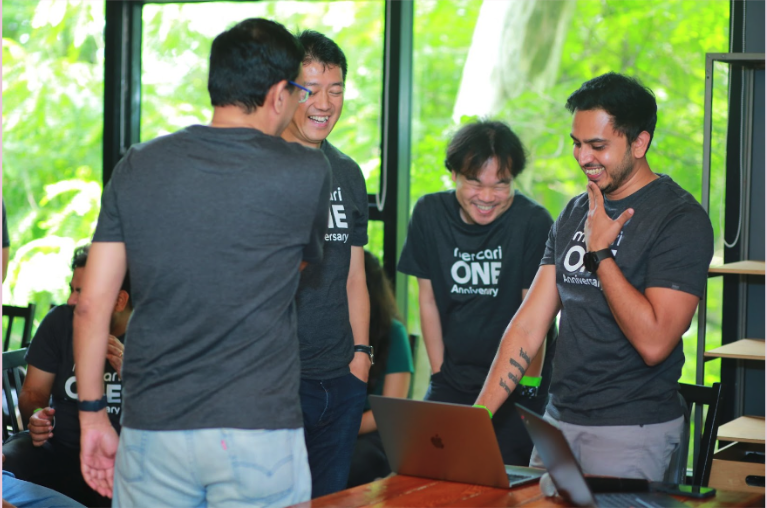 The celebration commenced with an All Hands Meeting, where the entire Mercari India team gathered to commemorate the achievements of the past year. Company leaders took the stage to express gratitude to every team member for their hard work and dedication. It was a moment of pride and camaraderie as the team collectively celebrated the shared successes and growth that they had achieved together. Additionally, our leaders shared their vision for the future, igniting a sense of excitement and motivation among all attendees.
Spot Awards: Recognizing Excellence Across Teams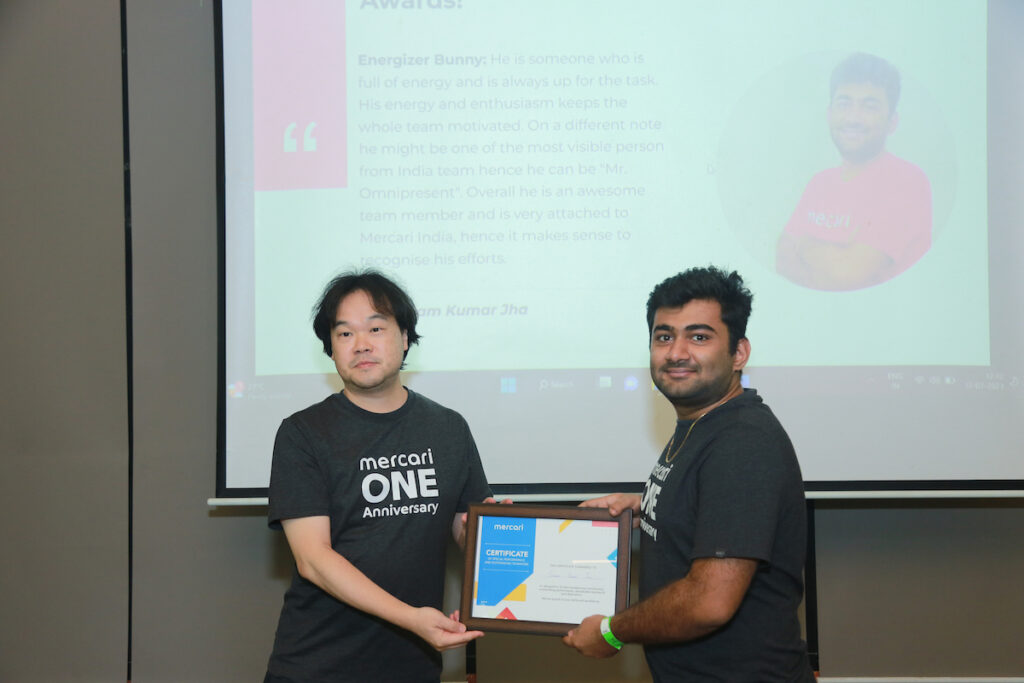 Following the All Hands, it was time to recognize and appreciate exceptional contributions. The team-wise spot awards ceremony recognized outstanding performers who had gone above and beyond in their respective roles.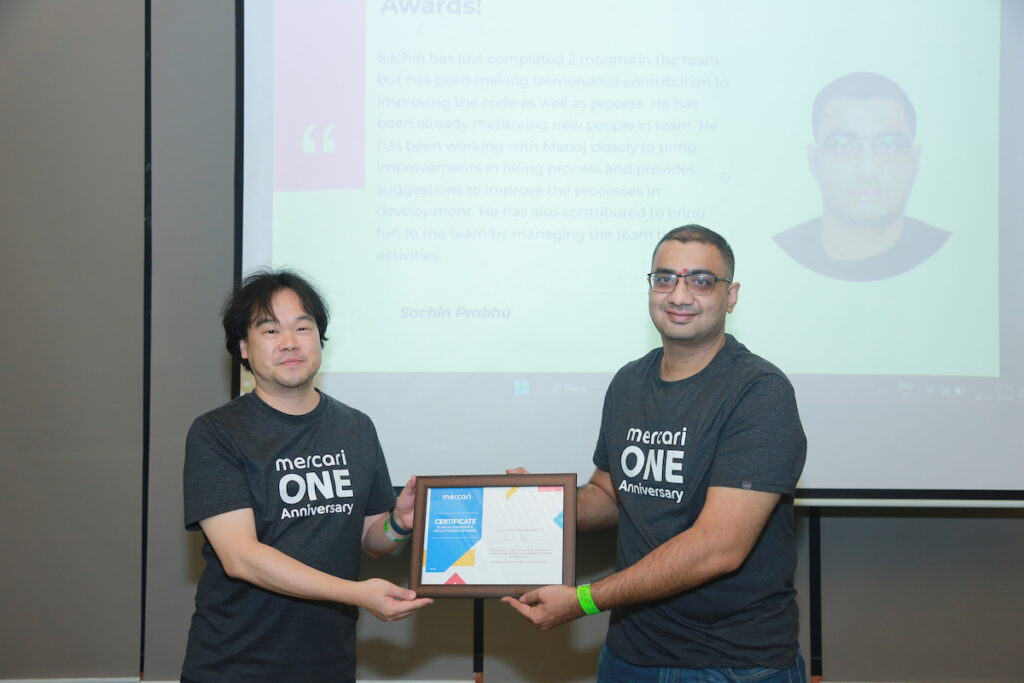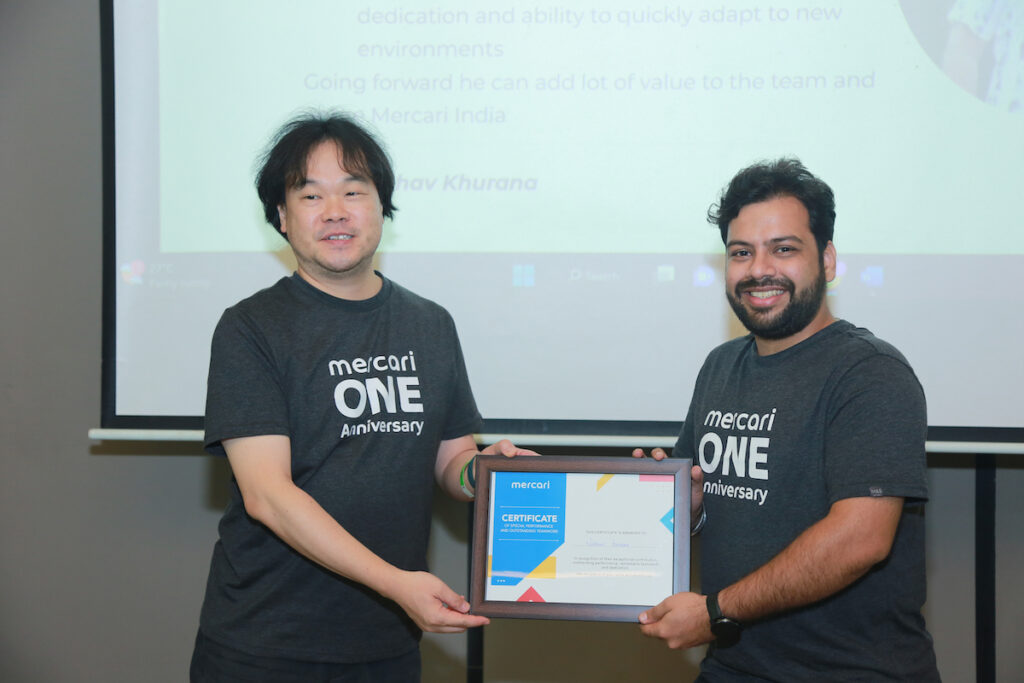 The awards not only served as a token of appreciation but also inspired others to strive for excellence and embrace the company's values.
Cultural Session: Embracing Inclusion, Diversity, and Values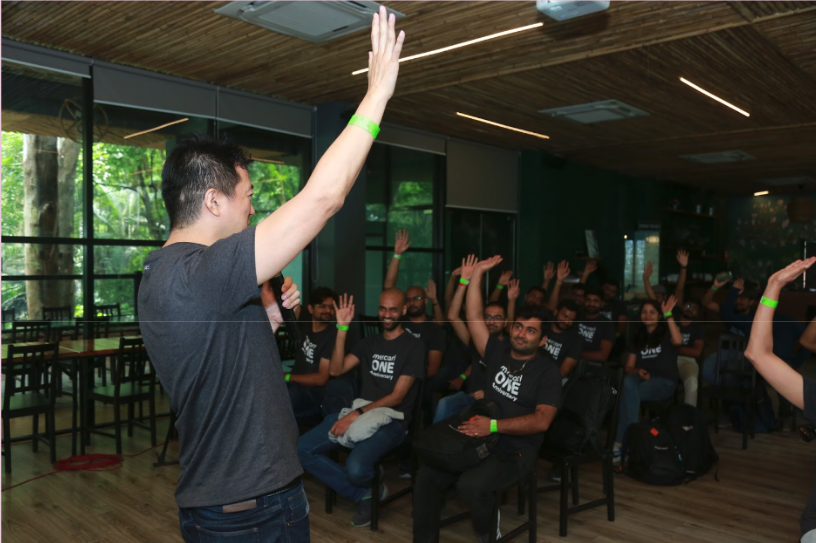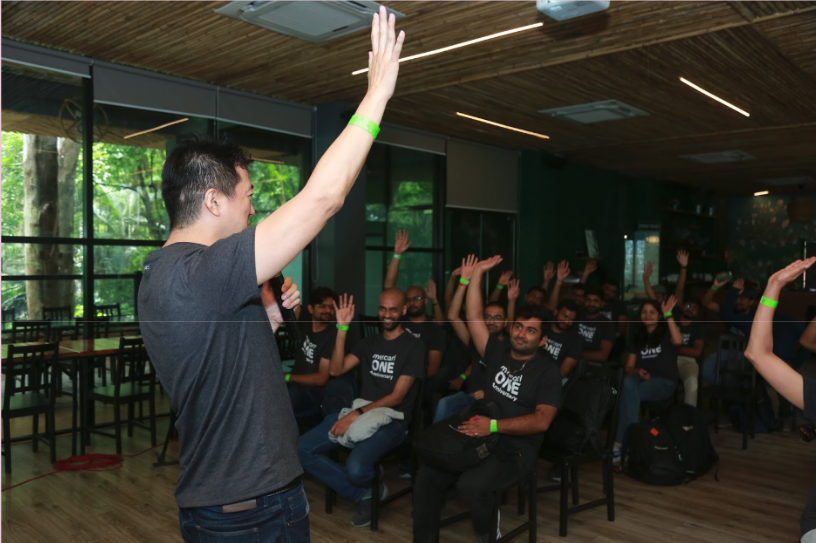 Mercari India firmly believes in fostering a workplace culture that celebrates diversity and promotes inclusivity. To reinforce this belief, the Chief Human Resources Officer (CHRO) Mr. Tatsuo Kinoshita conducted a cultural session. The CHRO shed light on the importance of embracing diversity and how it fuels innovation and creativity within the organization. The team was reminded of the company's core values: "Go Bold," encouraging them to take risks and think outside the box, "All for One," emphasizing the power of teamwork, and "Be a Pro," encouraging continuous learning and growth.
Fun Activity: Embodying Company Values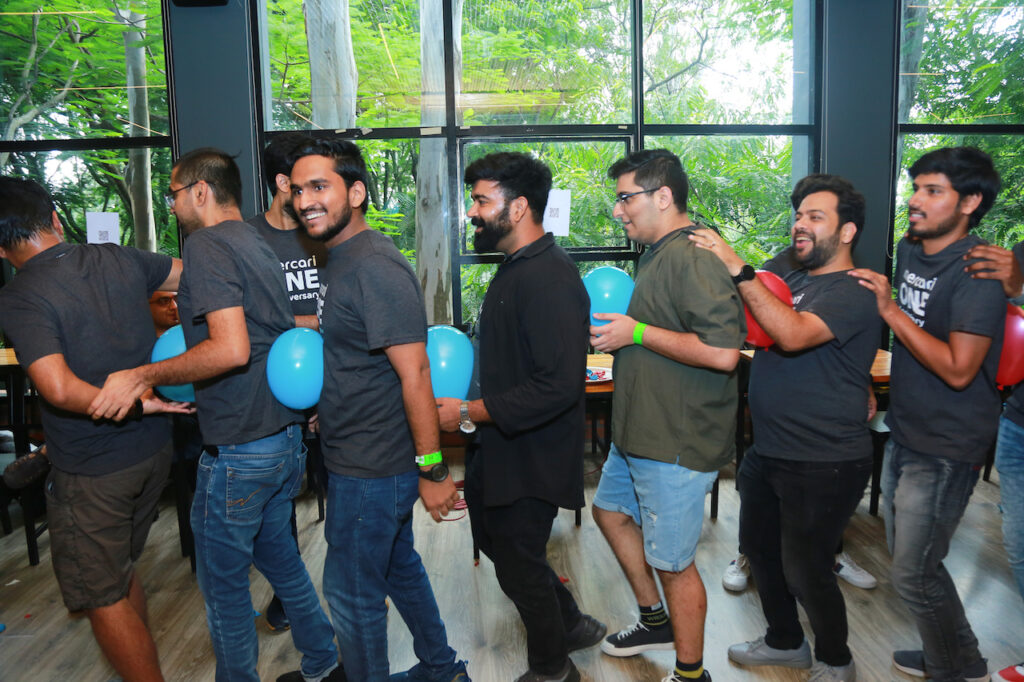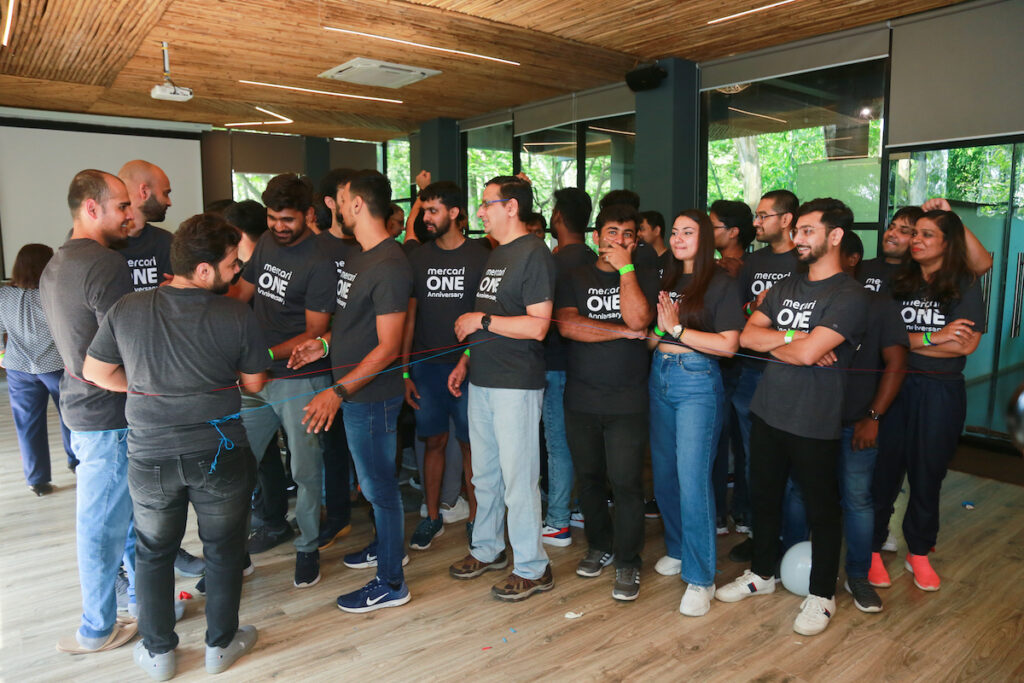 The celebration continued with a thrilling two-hour activity that not only brought out the team's competitive spirit but also reinforced the company's values in a creative manner. Various games and challenges were designed, each representing one of the core values. The team enthusiastically participated in these activities, learning valuable lessons about teamwork, courage, and professionalism while having a great time.
Exploring the Location and Outdoor Sports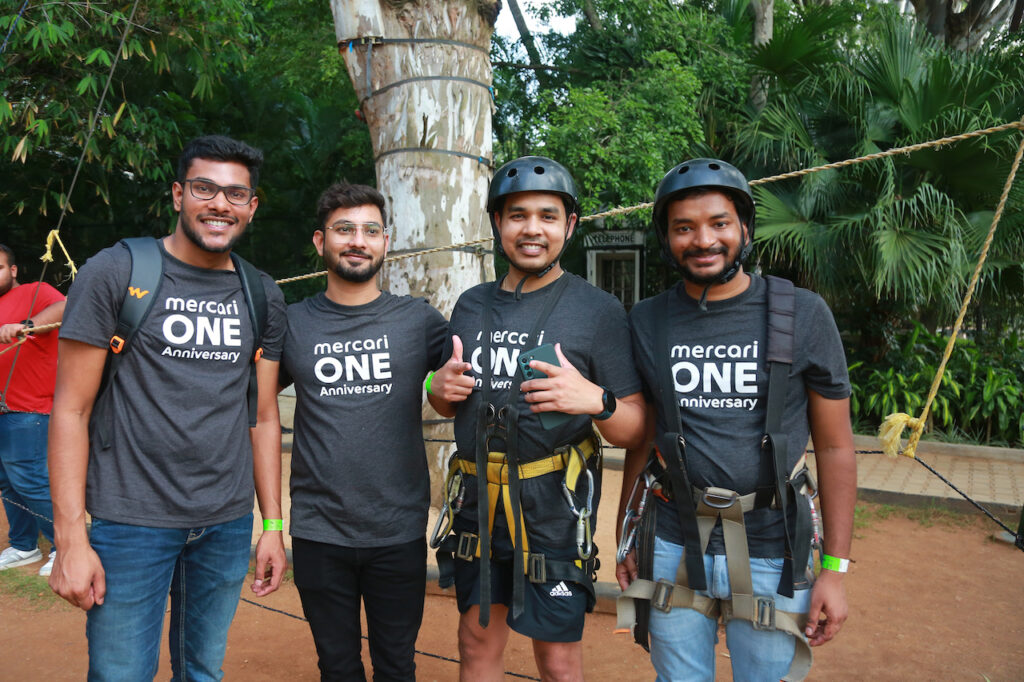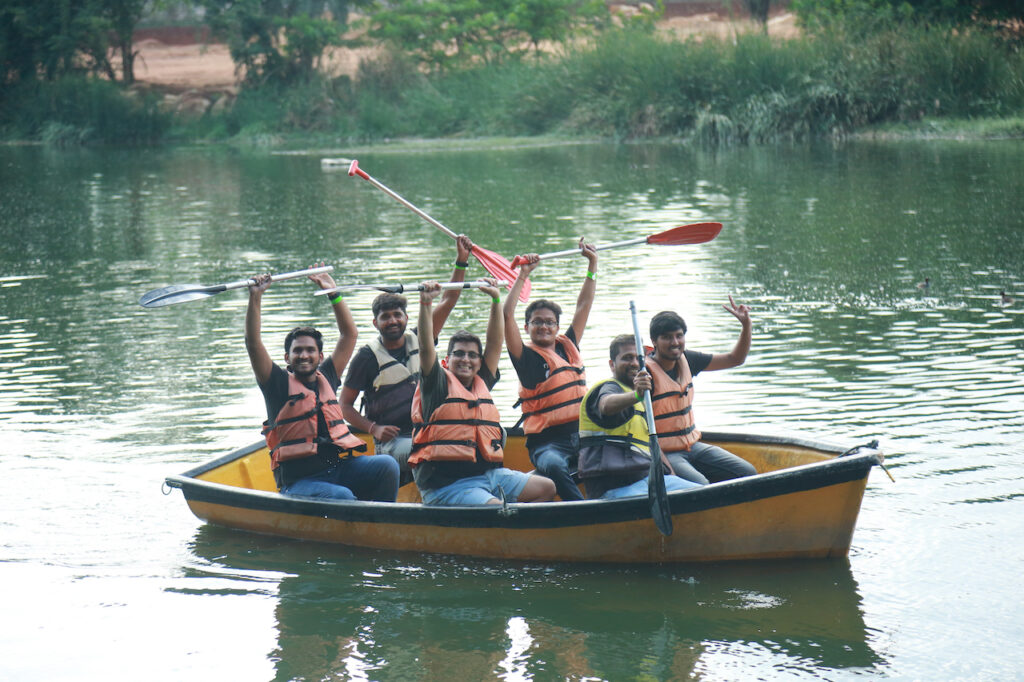 To further strengthen our bonds and unwind, we ventured into the stunning natural surroundings of our offsite location. Engaging in a plethora of outdoor sports, we laughed, competed, and cherished every moment. The offsite allowed us to connect beyond our roles, nurturing friendships and camaraderie that will last a lifetime. 
A Perfect Conclusion: Tea and Snacks
As the sun started to set, the team gathered for a relaxing tea and snacks session. This serene moment allowed team members to reflect on the day's events, share their experiences, and express gratitude for being part of such a dynamic and inclusive team.
Conclusion: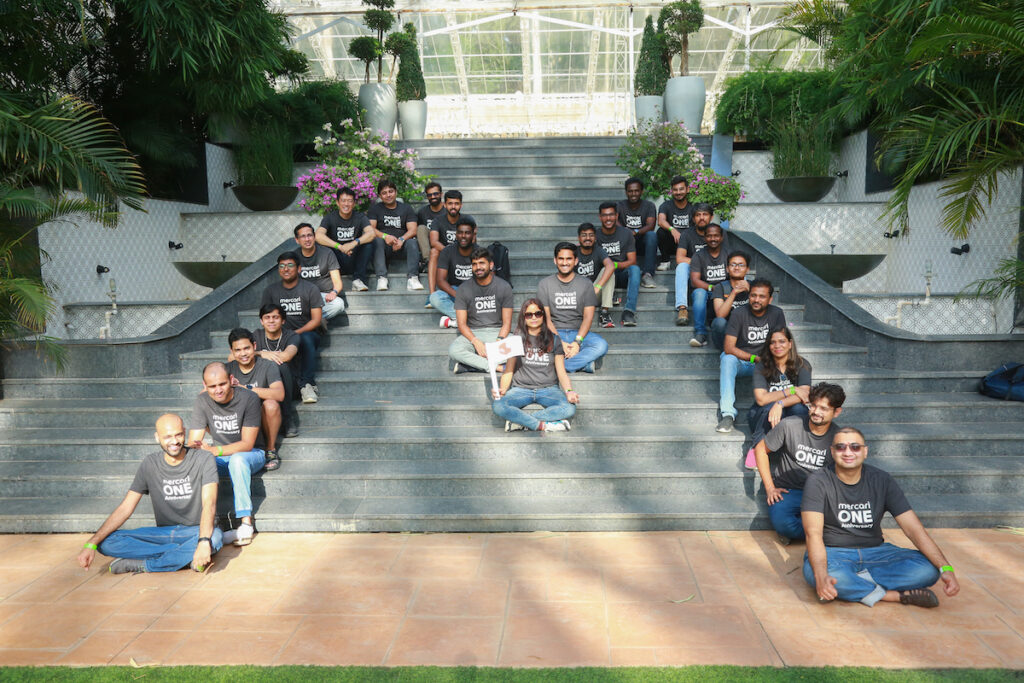 The Mercari India 1 Year Completion Offsite was a resounding success, encompassing everything that makes the company a great place to work. From celebrating achievements and fostering a culture of inclusivity to embodying the core values through fun activities, the offsite strengthened the team's bond and motivation to achieve even greater heights. Mercari India continues to stand united, with its values at the core of every endeavor, ready to take on new challenges and redefine success in the years to come.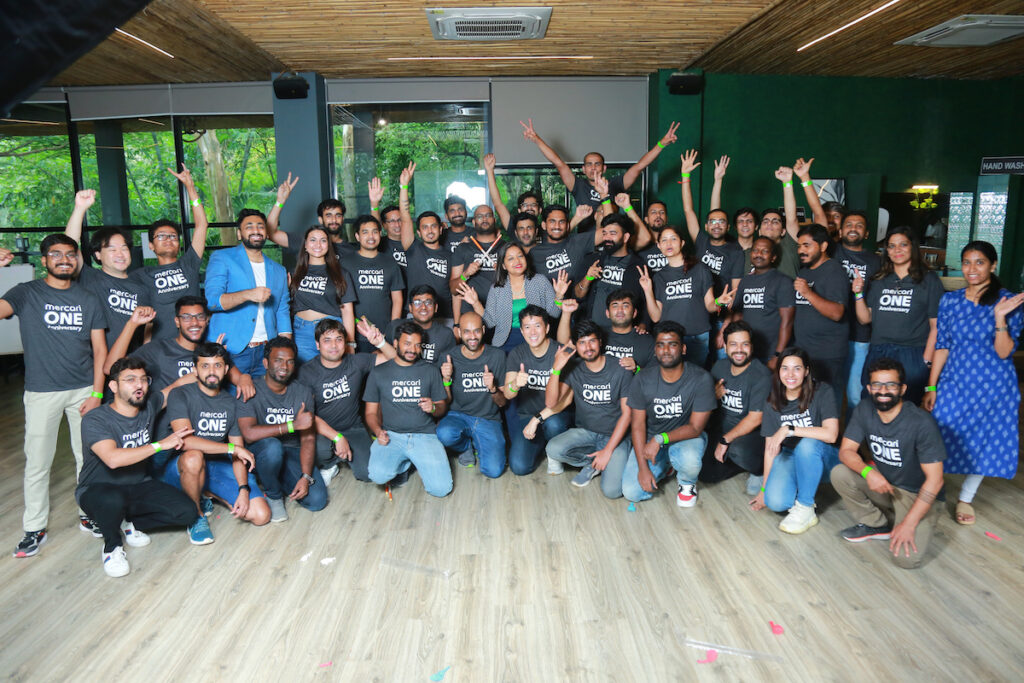 Here's to many more years of success, camaraderie, and milestones for Mercari India!